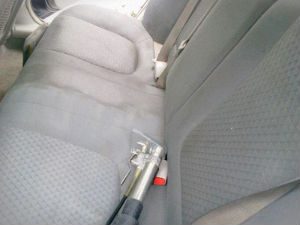 Remember the last time you had your car upholstery cleaned? The pricing was too steep and the obstinate stains on your seat reappeared shortly after.
The good news is you won't be dealing with these issues ever again as long as you book the car upholstery cleaning service, our company provides throughout Willesden and the surrounding area.
As the leading upholstery provider in town, we simply cannot afford to disappoint our customers. That is why we offer them quality at great rates and use professional tools, equipment and cleaning products to ensure excellent results after every clean.
Expert Car Upholstery Cleaning at Affordable Rates NW10
With over twenty years of experience in the business, we know what it takes to have your car upholstery cleaned to perfection. This is what you can expect from us if you book the car upholstery cleaning we provide throughout Willesden:
Professional tools and equipment
A team of insured, highly skilled and attentive technicians
Reliability, attention to details and high levels of expertise
No obligation quotations
Budget-friendly rates
Deodorisation and steam cleaning
Actual results
"My car seats are perfectly sanitised and looking great after using your upholstery cleaning services. The cleaner who implemented the work was on time and after inspection of the car interior, applied suitable detergents on my leather upholstery and made it look like new. He covered it with a sealant for protection." – Lola
We understand each car is a reflection of its owner's personality and individual traits. That is why free consultation is an important aspect of our bespoke service. It enables us to evaluate the upholstery in advance, first, to identify the stains we will be dealing with and second – to determine the pricing beforehand and avoid unpleasant surprises.
Affordable Car Upholstery Cleaning Willesden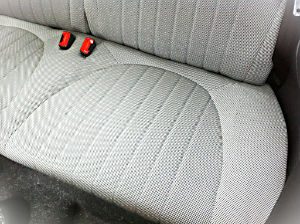 Our technicians will proceed by vacuuming the entire interior of the vehicle to make sure all specks of dust, sand and food residue are removed from the upholstery. Once they have identified the stains' origin, the technicians will pretreat them with detergents, suitable for that specific fabric.
The next step is steam cleaning of seats, headrests, door panels, floor mats, and the headlining fabric. Of course, if the upholstery is leather, the team will resort to another approach to avoid damaging it. The final step in the process entails deodorisation for a fresher car interior.
Once you book our car upholstery cleaning services in Willesden, NW10, we guarantee you will never turn to another upholstery cleaning contractor again. See for yourself and give us a ring right away!