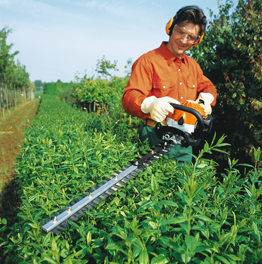 Maintaining the hedges around your property and yard is important not only for the good appearance of the place but also for the safety of pedestrians, lorries and buses. Hedges should be trimmed at least once and in some cases two or three times in the year.
Properly cut and presentable hedges, bushes and trees look better and will save you the problems with the local authorities. They forbid overhanging of hedges and check for violators.
The best way to do the work professionally and well is by using the services of a proven agency. Get in touch with us to book the hedge trimming that we carry out in Willesden NW10 and in the surrounding areas. Regularly and properly cut hedges make bushes dense and compact encouraging their growth.
"I have recommended you to all my neighbours. After using your service they all started asking me how I got such a magnificent garden. I told them about your amazing service and even more amazing prices. Thank you so very much." – Caroline
Properly Implemented Hedge Trimming Willesden
Our gardeners can shape all species and types of hedges to ensure their healthy condition and growth. Our hedge trimming provides:
Suitable and timely shaping of formal and informal hedges
Formative and ongoing pruning
One, twice or three times trimming depending on many factors
The use of effective shears for small bushes
The use of electric hedge trimmers for larger hedges
Our gardeners can do the first formative pruning of your hedges and consult you when and how often to continue with its shaping. They can make the most suitable shape of every hedge and create the effect the customer expects. Formal hedges need to be trimmed oftener than informal ones. The most suitable time for the work to be done is between spring and summer.
Hedge Cutting NW10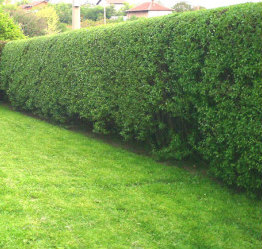 Contact us to have the bushes, shrubs and hedges in your property cut and shaped well. Don't let your hedges overhang and obstruct the pedestrians, buses and lorries to have enough space. We work in the Willesden region offering effective hedge trimming.
Our gardeners can consult you at any subject regarding the maintenance and cutting of your shrubberies. They can carry out professional and properly done hedge trimming in the NW10 area and nearby. Our work will ensure you safely, nicely shaped and well maintained bushes.